Indonesia – Expo 2020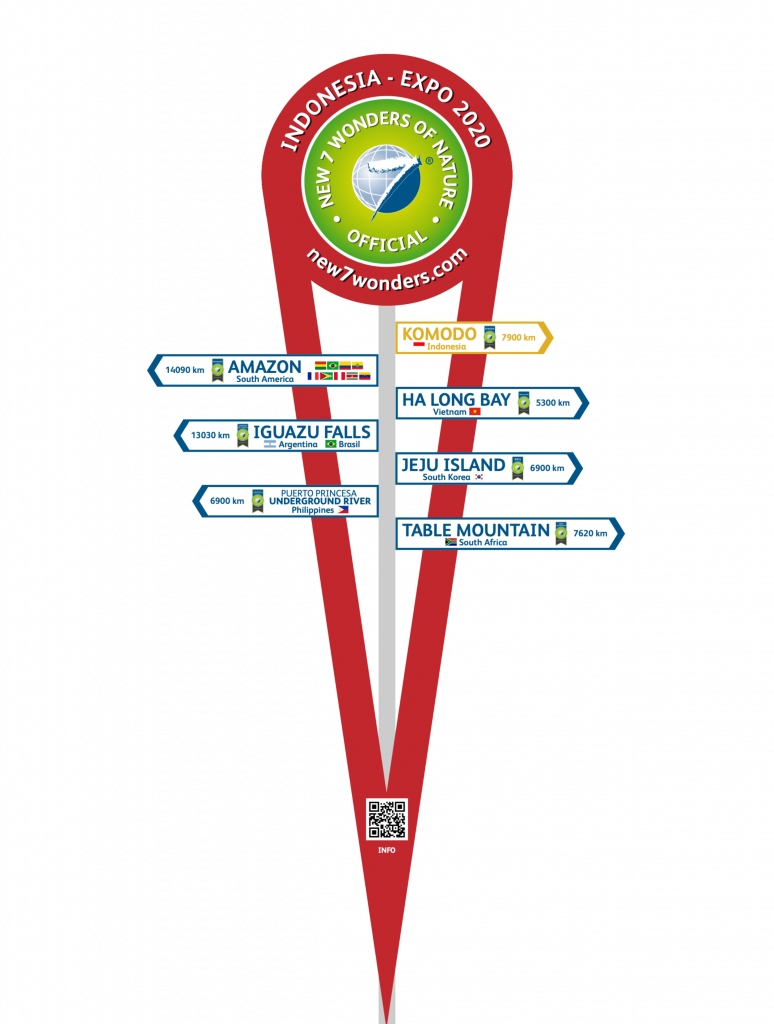 Welcome to the official Wonder Marker for Komodo at the Indonesia national pavilion at the Dubai Expo 2020.
Take your photo with the Wonder Marker and you will see how far you are from all the official New 7 Wonders of the World!
Upload it to your social media and #new7wonders
Facebook | Instagram | Twitter
And why don't you become part of memory by uploading it to the WondersWall?
For more information on the New 7 Wonders campaigns – over 600 million votes so far! – please take a tour on this website
And for more information on the Indonesia pavilion at Expo 2020 please visit here.